.      Neighboring Towns

                Vintage Police Pictures 

       Mount Laurel Township Police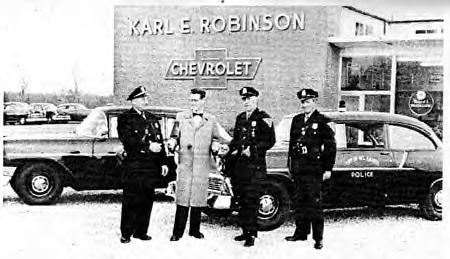 This 1955 photo shows Public Safety Director Fred Connally handing the keys to Mount Laurel's first police cars to Chief Tony Panarello (left) and officer William Helmig

as officer Al Widetsky watches. The wooded area along side the dealer is the Moorestown Mall today.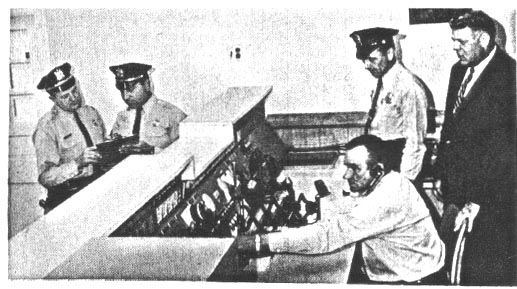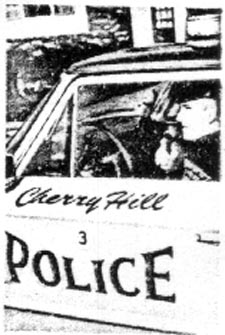 This photo from the mid 1960's shows the Cherry Hill Police dispatching desk about the time the department moved into its headquarters at the Cherry Hill Township building on Mercer Street.

   Cherry Hill Police still does its own dispatching, switching to a 800MHz trunked radio system in 2003. 

    Mid 1960s photo shows a Cherry Hill officer radioing into headquarters and shows the graphics used on the patrol cars at that time.